LJS REHAB ENTERPRISE is a new and exciting company, established in Malaysia in 2012, for the supply of a wide range of high quality specialised medical and healthcare products and services, to healthcare professionals and the public.
Our management have over 20 years experienced in this field, and our ethos is to provide products of the very highest standard, specifically designed to support and enhance independent living. This can either be through direct sales or through our competitive rental service.
Our comprehensive range of products include wheelchairs, patient aids, hospital furniture and supplies, and current customers include all major hospitals, clinics, pharmacies, and healthcare outlets, including our retail outlet and showroom in Kajang, Selagnor.
Our products are widely recognised as offering outstanding quality, and we would be happy to advise you further and demonstrate our exciting range.
VIEW OUR MISSIONS
Sijil Akaun Pendaftaran Syarikat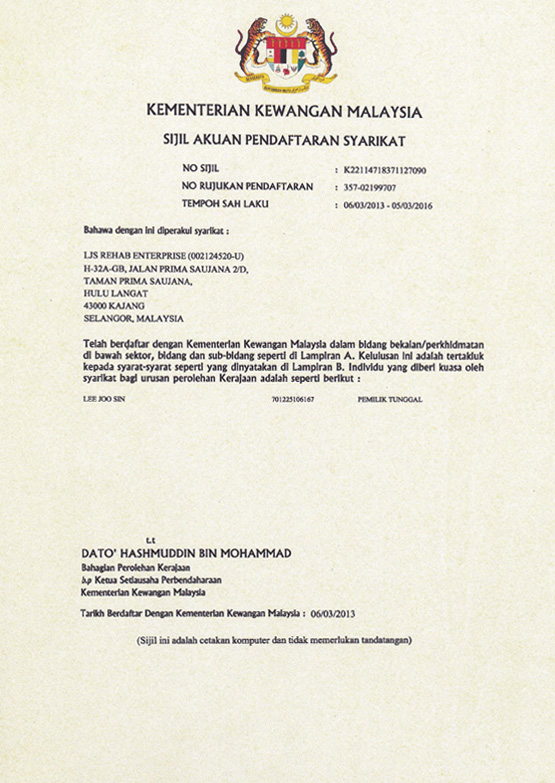 Keputusan Permohonan Pendaftaran Di Bawah Seksyen 21 Akta Cukai Barang dan Perkhidmatan : Pendaftaran Normal