Basin Shampoo N70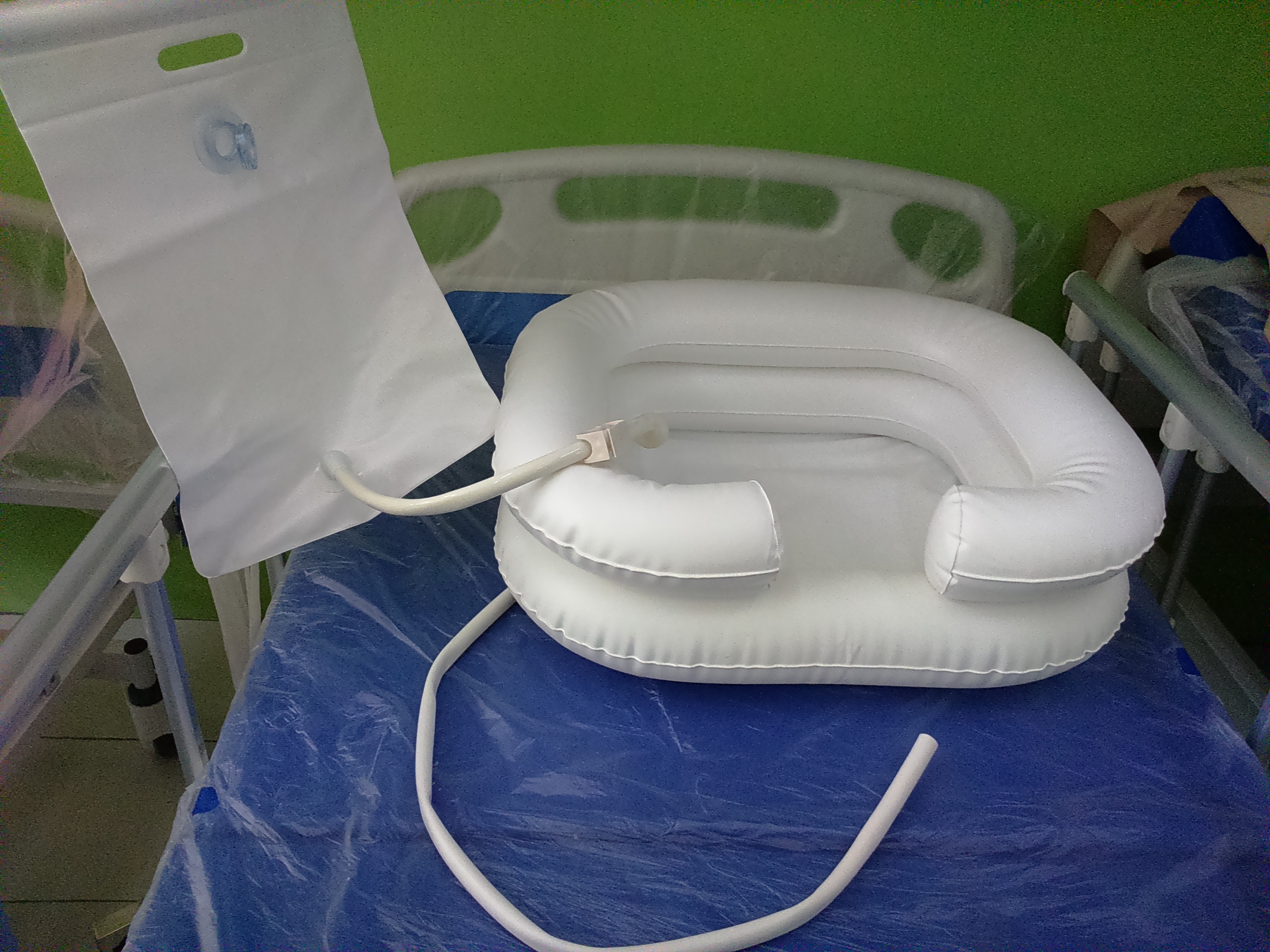 Price: RM
The Shampoo Basin is ideal for people who are bed ridden it enables the caregivers to shampoo a person in bed and is easily inflated by mouth. This simple and easy to use, inflatable tray comfortably supports and cushions the head, neck and shoulders during the shampooing process. The unique 8″ (20 cm) high double-tube design prevents splashing and spilling. A drain hose conveniently removes soap suds and water into a bucket/ pail.

Features:
High, double tube design helps prevent splashing
Compact, Comfortable, Convenient
Made of heavy-duty vinyl
Measures: 8″ High, 24″ Wide, and 21″ Long
Drain Hose
The EZ Shower is a practical and totally portable shower that can be easily and simply hung in a handy location, on a bed post, on an overhead lifting pole or simply on a screw or a nail, or any other convenient support, allowing a totally portable showering facility, that can be used for washing hair or any other form of day to day personal hygiene for the user. The EZ Shower bag holds 11.3 litres (2.5 gallons) of water, which is directed through a 60cm (24″) hose to a compact shower head. The hose has an on/off switch so that the user has full control over the speed of water flow. The EZ Shower is ideal for use with an inflatable bath or shampoo basin, or for people who have severely restricted mobility.
Product Specification:
One EZ Shower
Totally portable easy to use shower
Provides a shower experience anywhere
Ideal for washing hair or other user bathing
Supplied with long hose and shower head
ON/OFF Switch allows user to control flow
Large 11.3 Litre capacity (2.5 gallons)
Empty Weight: 950 gms
Read more at http://www.mudah.my/Inflatable+Shampoo+Basin+With+EZ+Shower-33664949.htm#SA4JmFE2fSkThFT4.99